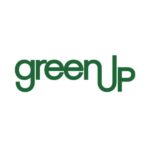 The Garden of ``Green Up``
Green Up is a private Italian company specializing in environmental services. It deals with the certified and controlled management of industrial waste, safely and with total respect for the environment.
It offers its services to more than 1,500 enterprises operating in the organized distribution, manufacturing, logistics and roadside catering sectors.
Green Up implements customized waste cycle management projects, informing its clients about the results related to recovery and savings achieved.
It delivers services subjected to strict procedures and controls to ensure proper environmental and quality management that meets international standards.