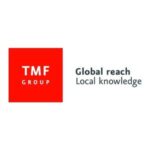 The Garden of ``TMF Group``
Have you received a code from TMF Group?
Enter it here, assign a name, and redeem your olive tree!
TMF Group is a leading provider of critical administrative services, helping clients invest and operate safely around the world.
It makes a complex world simple for them, with experts in the field to ensure that all rules and regulations are met and operational compliance is maintained.
Provides legal, financial and employee administration through TMF Group teams in 120 offices, in jurisdictions covering more than 92 percent of the world's GDP and 95 percent of FDI inflows. Our global technology platform and service model enable clients to control their own portfolio of global entities and locations. The data insights that TMF Group provides keep them up-to-date on emerging legislation, the status of their business, and any risk points.
Companies, financial institutions, asset managers, private equity and real estate investors, and family offices are needed.