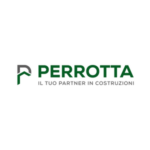 The Garden of ``Perrotta S.r.l.``
Perrotta S.r.l.: your partner in construction
Perrotta S.r.l. was established as an evolution of the family business Perrottagroup S.r.l. (formerly F.lli Perrotta Snc di Perrotta Paolo e Pantaleo), which has been operating in the construction market for more than three decades, representing construction in all its facets.
The company is formed by Francesco and Federico Perrotta, sons of building contractor Pantaleo Perrotta, who, through the knowledge and experience gained in the family business and at the generational transition, wanted to express their desire to start a new business.
The company's aim is to preserve tradition and history by paying special attention to the recovery, restoration and conservation of private homes, stately homes, historic structures, etc. Works such as leccese stone constructions, turnkey renovation, and conservative restoration are among the specialties the company is involved in, in addition to facade maintenance and restoration work on both civilian and stately homes and historic buildings.